What happened to Angelina?
Engaging in my dirty habit of reading www.perezhilton.com, I tripped across this
http://perezhilton.com/?p=8306#more-8306
picture of Angelina Jolie.
Then I saw this one...
http://perezhilton.com/?p=8316
And here she is in the movie 'Original Sin' (which has a SMOKING sex scene, BTW!) Which I think is the movie where she is at her most beautiful. (And possibly her heaviest- if she can ever be called heavy!)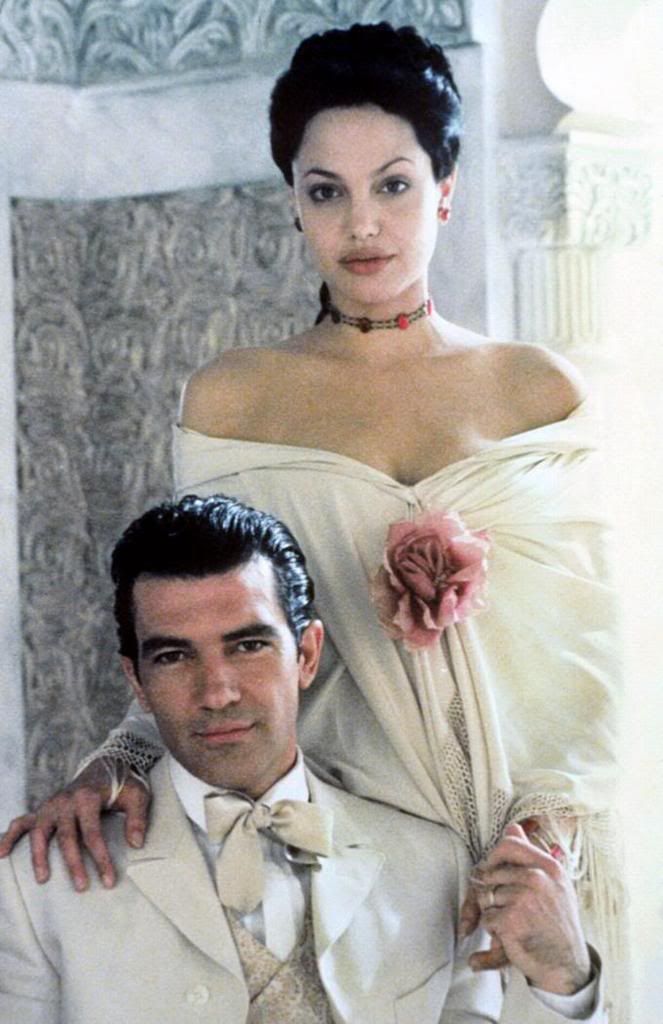 WHAT HAPPENED TO HER?!
She's getting skeleton head! And... While I'm happy to see my own collarbones reappear, there is always too much of a good thing!
Is this what Brad Pitt does to women? Or just our sick society? I don't think that- if one wants to follow the societal line- you could find anyone with a more perfect body- so why has she lost so much weight? I mean one of the reasons she was so hot was because she actually had breasts that were real (or at least very well done!) If Angelina wasn't 'perfect' before, how can any of us ever be perfect unless we live on lettuce?
Now I've dropped from a 22 to a 16, and I'm feeling pretty good- would like to be a 14, but if it doesn't happen, I shall survive. I still want to be curvey! (Just back fat roll free!!!) But sizes are becoming hyper insane. At my mothers, I was reading the Neiman Marcus catalogue, and there was a dress that came in size 0-10. That's it. So...does that mean that a size 12 is now 'fat?' When the average american woman is an 18? It's been scientifically proven that if you diet before you finish puberty, you alter your fat cells so that they keep growing! (I now curse that 25 lbs I lost in grade 7 when I went on my first diet- that might be one of the reasons I have a weight problem now!!!) So does this mean that girls in grade 7 are presently looking at Angelina thinking 'I really have to diet to look like that!' and setting themselves on a course which will give them a lifelong weight problem?
I don't get it. I really don't.